Thursday, April 17, 2014
Travels to commence April 17, leaving Canada and going to Australia!! More to come -
Sunday, July 29, 2012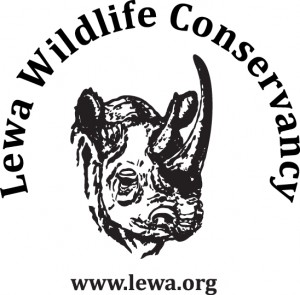 The first place we stayed was at Lewa Wildlife Conservancy. The fact that I was traveling with someone who used to work here was quite fortunate; I got the benefit of enjoying it as a tourist, as well as having someone who knew the place inside and out! He could rattle off statistics about Lewa for me, and ensured that I was well informed before I arrived. I'll do my best to provide a synopsis about Lewa (with some help from my friend Wikipedia!).
Lewa Wildlife Conservancy is located in northern Kenya. Formed from a former Cattle ranch in 1995, it covers over 62,000 acres (250 km
2
).
The Conservancy is home to a wide variety of wildlife including the rare and endangered black rhino,Grevy's zebra, and marshbuck
. It also includes the big five (lion, leopard, elephant, rhino, and African buffalo). Lewa holds over 12% of Kenya's black rhino population and the largest single population of Grevy's zebras in the world (approximately 350 individuals).
The Conservancy is also home to the Northern Rangelands Trust, an innovative partnership with a number of communities to the north who have given their land for the preservation of wildlife. Lewa has its own education program that helps develop schools and students.
The forces behind this organization have been instrumental in developing highly effective conservation efforts throughout Kenya. If you're interested in learning more about Lewa Wildlife Conservancy or Northern Rangelands Trust (NRT), please visit any of the links below.
http://www.lewa.org/
http://en.wikipedia.org/wiki/Lewa_Wildlife_Conservancy
http://www.nrt-kenya.org/
After a quick 7 hours to Amsterdam and 8 hours to Nairobi I arrived late at night into
Jomo Kenyatta International Airport, Nairobi, Kenya. A driver took me to my accommodation for the night, Aero Club of East Africa, located in Wilson Airport.
Safe, clean, nearby, and inexpensive, this hotel/motel was recommended as a place to stay for the very short term. Wilson Airport generally serves domestic flights throughout Kenya, so staying there can ensure that you mingle with pilots, local travellers, and light airplane enthusiasts
. Ryan was arriving the next morning and we were immediately going up north, so I didn't need anything too fancy for the night.
The room costs me around CAD$70 for the night, and the food in the bar was simple and affordable.
http://www.aeroclubea.com/
Bar/Restaurant area








A single room for the night